Euthanasia and End of Life Care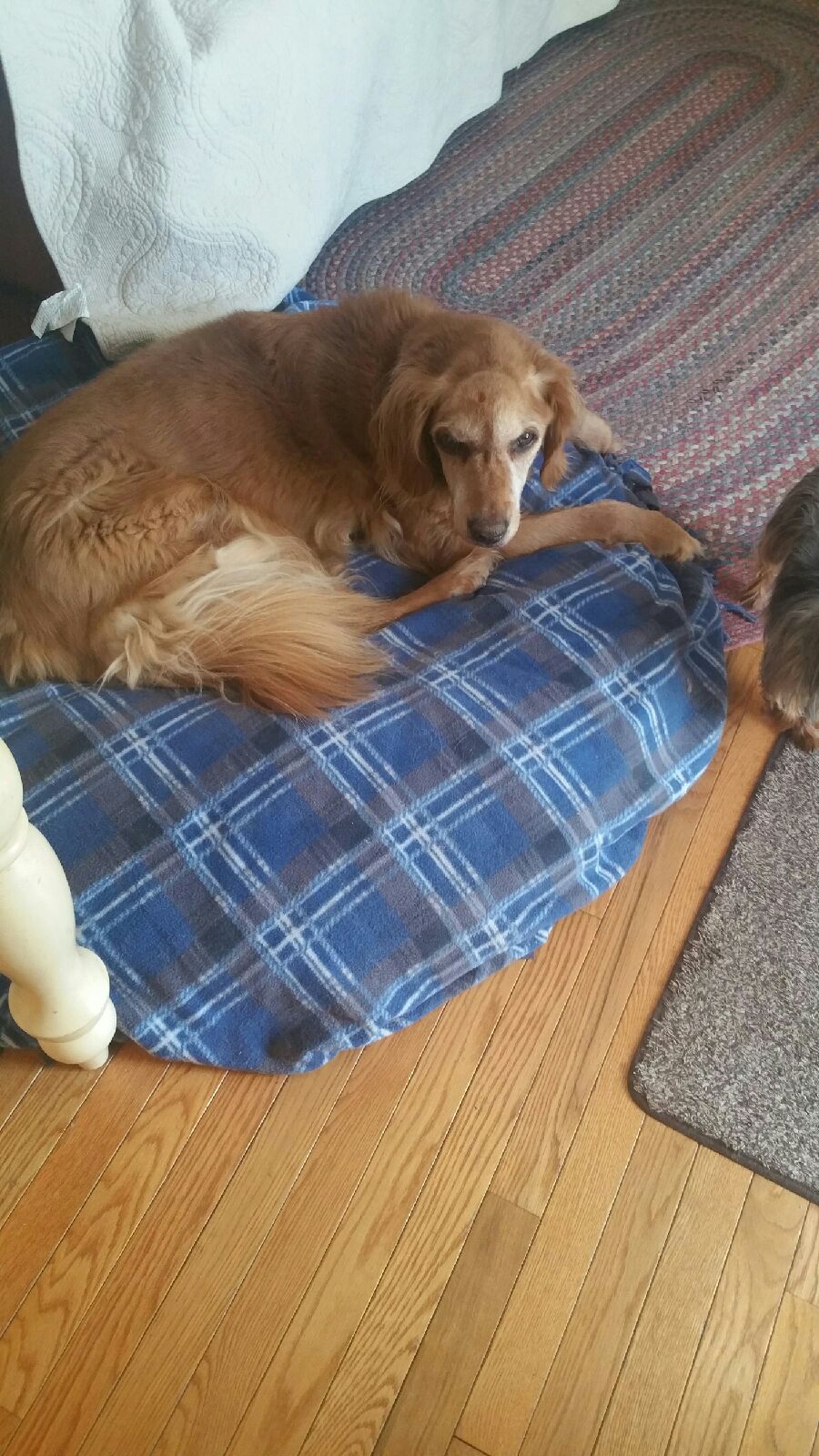 We provide gentle and peaceful in-home euthanasia for dogs and cats. These appointments can be held in your home, outside, at a favorite park, or other locations depending on what your pet and family prefer.
We are truly honored to be a part of this very sensitive and emotional time in your pet's life. All of our tie blankets are donated to us in memory of Summer, who is pictured to the right. Summer was a beautiful and sweet Golden Retriever that was a hospice patient of ours years ago. Summer's mom makes us our blankets so that we can make sure every pet we help is safe, warm, and comfortable. We also get to share and talk about Summer to keep her memory going.
Appointment Information
Appointment is done where pet is most comfortable
Any and all family can be present, including other pets (we encourage it)
We can honor and respect any ceremonial desires your family may have
Appointments are usually about 1-1.5 hours on average
We can take payment information prior to the appointment so we can focus solely on your family at the appointment
We do what we can to bring peace and comfort to your pet including

Treats
Blankets
Sitting on the floor (or couch, bed, anywhere!)
Sedation/pain medication prior to any handling
How do we differ from other end of life services?
When you are ready, we give a pre-medication that includes a heavy sedative and pain reliever so your pet is relaxed and comfortable during the whole process
We personalize the plan to what is best for your pet and family
We spend as much time with you and allow you to spend as much time needed to say goodbye
If you wish, we are available to bring your pet to Pets Remembered in New Brighton, MN for cremation. We do this with them wrapped in a soft, homemade blanket. Our blankets are donated by a family in memory of their dog, Summer, who was a previous hospice patient of ours. Your pet is never put into a bag or freezer and while this is very hard to think about, it is common for most cremation services.
After the appointment, we bring your pet directly to the crematorium rather than schedule a time for them to be picked up later.
Pricing Information:
Gentle, At Home Euthanasia Appointment (cremation not included): $355-$455
Transportation to Pets Remembered Crematorium: $125
For evening, weekend, or holiday appointments, an additional $100 feel will apply. There is an additional charge for extended travel, pets over 99lbs, and aggressive pets.
We do not provide cremation services, however we will transport your pet to be cremated at Pets Remembered in New Brighton, MN. Their charges are separate and can be found here.
Our Hours:
Monday - Thursday: 8:00 AM to 6:00 PM
Fridays: Current hospice patients by reqest only.
Please call 952-818-2273 (CARE) or email Dr.Soucheray@gmail.com for additional information or an appointment.